We just want to start by saying "THANK YOU" as we take in the most impressive and vibrant Colors of the Year prediction palette we've seen in a long time. THIS is exactly what the design world needs as we embark on a new adventure for 2023. These colors will pave the way as homeowners inject more energy and emotion into their home interiors!
To fully understand the excitement coming in 2023, we made it easy and compiled a list of the top forecasted colors provided by industry-leading paint manufacturers. Let these colors inspire you to put the past couple of years behind us and embrace a more fulfilling and joyful home experience.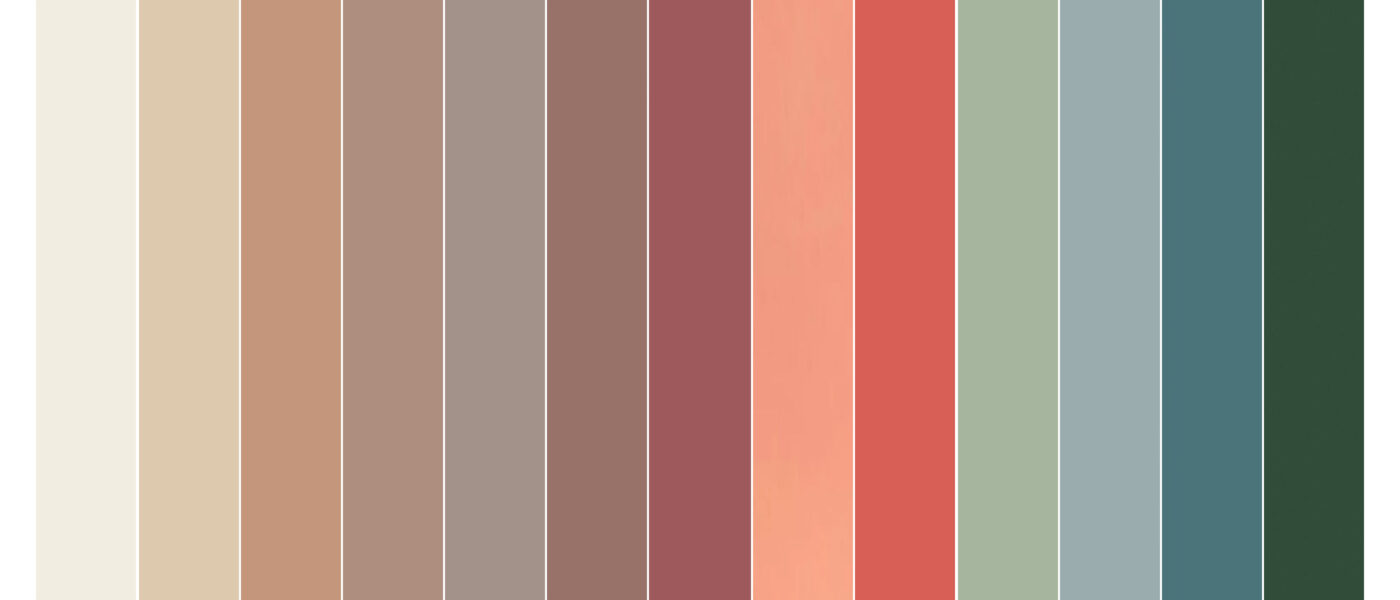 Under the MasterBrand portfolio, we offer a variety of these on-trend shades that can be utilized in any area of the home. If your heart is set on one of these paints, we proudly offer custom color capabilities in our Urban Effects, UltraCraft, Decora, KitchenCraft, Omega, StarMark, and Fieldstone cabinetry lines.
The Evolution of Neutral Paints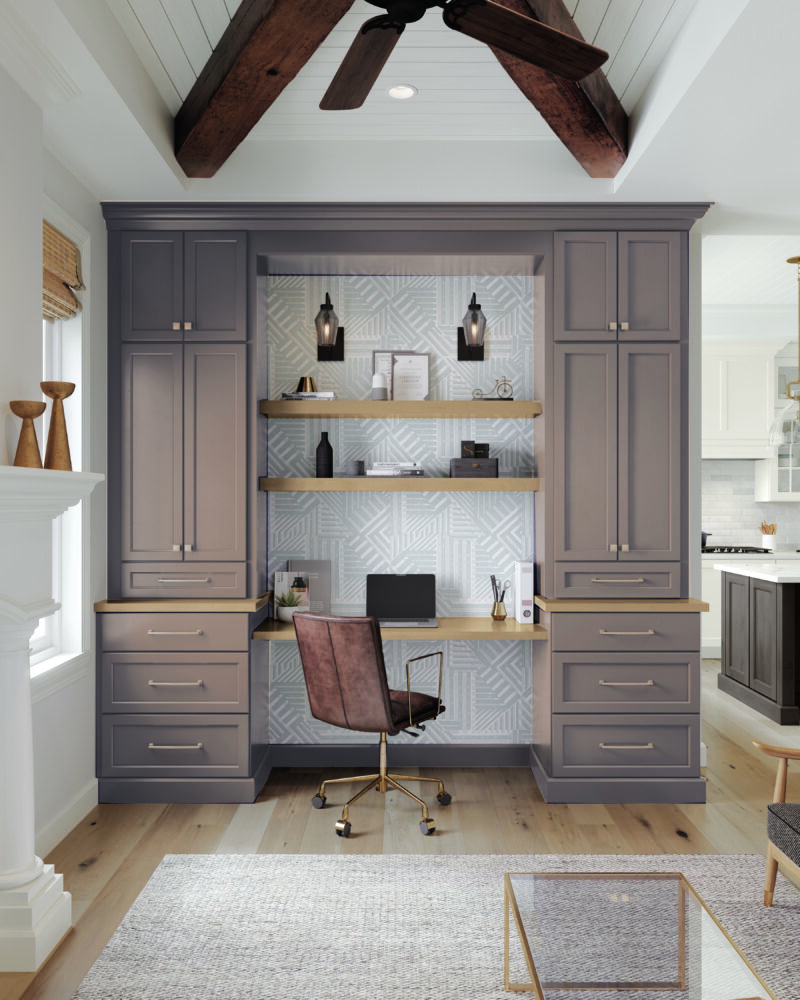 Taking center stage is the all-encompassing neutral palette. This spectrum of minimal chromatic hues ranges from buff to fawn to oatmeal and sets up a perfect backdrop that is a current and future interior staple.
In 2022, we saw all variations of white take precedence, but check out the color guide above. Cream has taken over and darker, moody neutral colors with brown undertones are stepping in. Sherwin-Williams has named their color of the year, Redend Point, and it blends perfectly with natural wood materials.
Adding Bold Colors in the Kitchen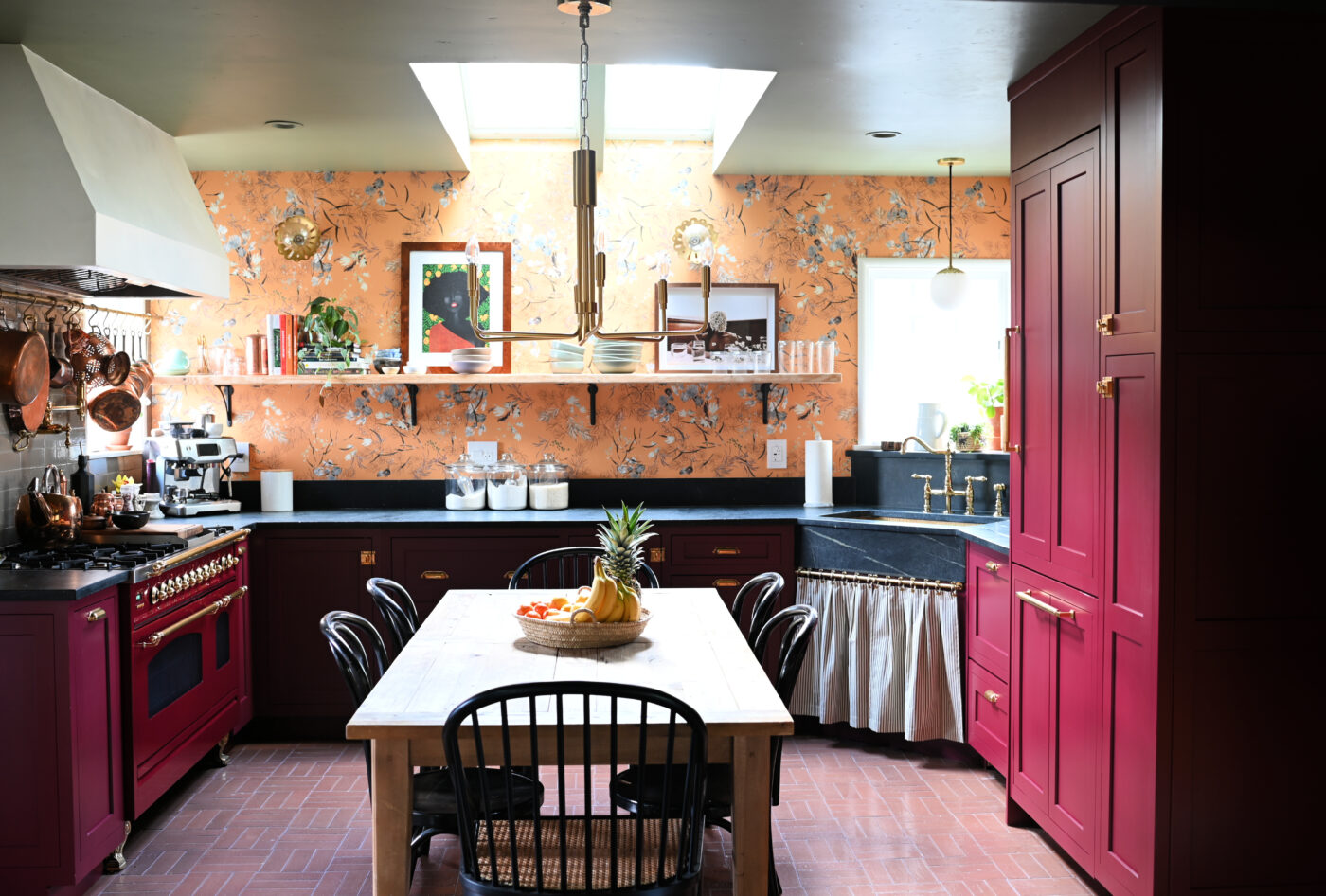 The added, playful colors like berry and raspberry tones are mostly meant to be used as accents in your home, but take a look at this stunning statement kitchen! This small, cozy eclectic kitchen knows no boundaries. It's an amazing display of a truly authentic space that is loved and worked in and surely creates memories for a lifetime.
We can't deny the beloved shades of blues and greens! Safe to use anywhere in the home, especially in kitchen and bath interiors. Depending on the shade of the hue, it can create a moody space, or a light and airy aesthetic. You can't go wrong with blues and greens and our experts are showing us just that!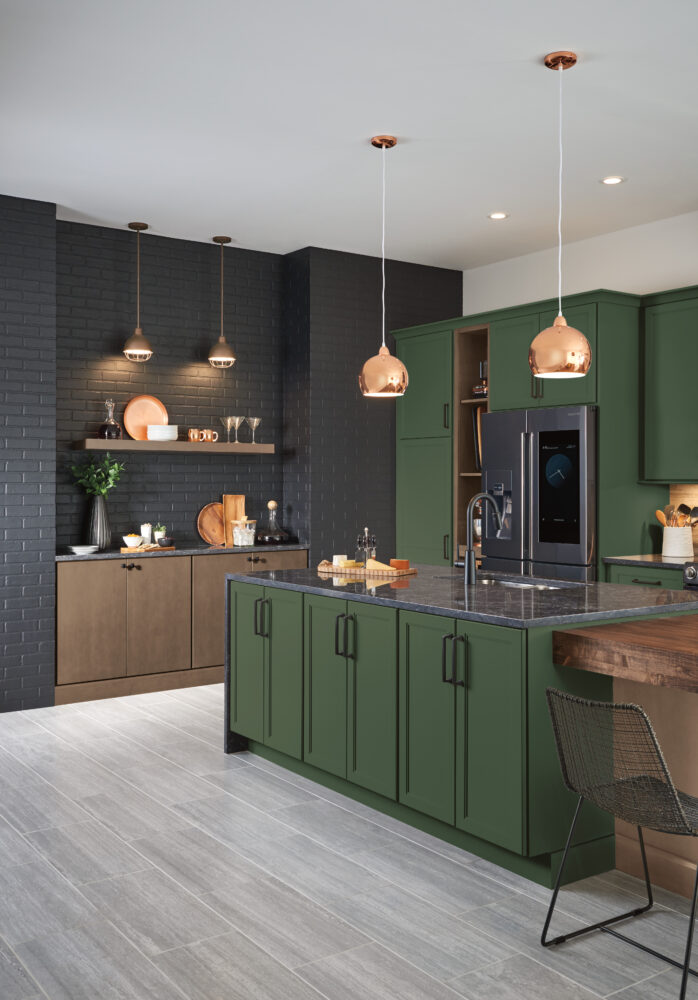 The Colors of the Year Evoke Positive Emotion
Evoking a positive, emotional response in interiors is this year's trend. Creating a space that makes you feel inspired, happy, and refreshed should always be the end goal. It's truly amazing how a room can control your mood and mindset. Embrace design and it won't let you down!
Pantone Color of the Year | Viva Magenta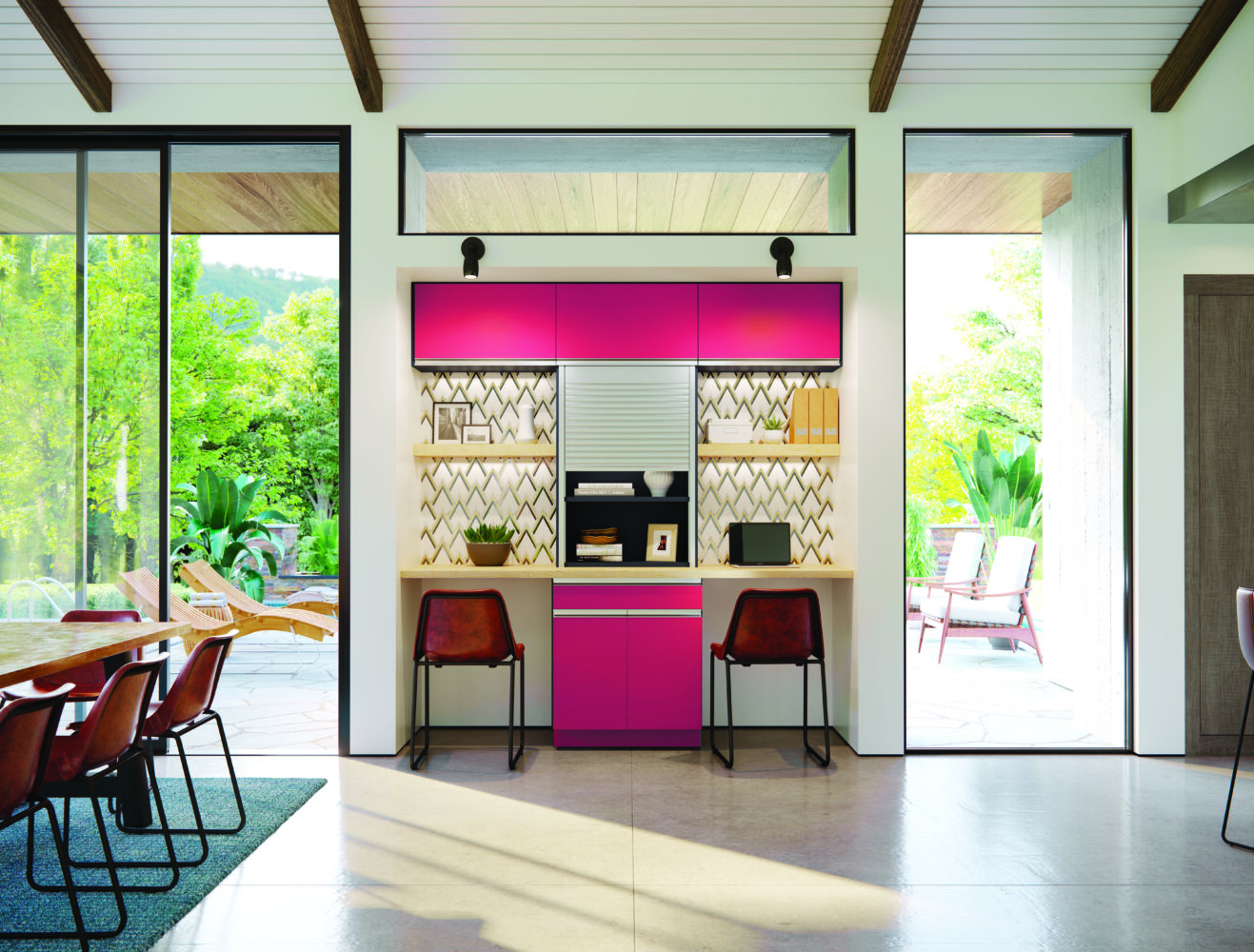 MasterBrand's very own Director of Design & Trends feels that Pantone's Color of the Year announcement was a bold and energized choice and is thrilled to see how variations of this color will come to light!
"Masterbrand Cabinets is excited to see Pantone's 2023 Color of the Year announcement of Viva Magenta. Our trend team has been tracking color trend shifts for our industry and is seeing reds and yellows on the horizon for cabinetry. This announcement is the bold color statement we have been hoping for and are completely energized by the vibrancy of this color and the excitement it represents. The warm tone color family isn't everyone's cup of tea, but for those with color confidence, we are here for you with our custom color capability and a stunning array of reddish hues to choose from." -Stephanie Pierce
MasterBrand is Excited to Introduce Our 2023 Finish of the Year!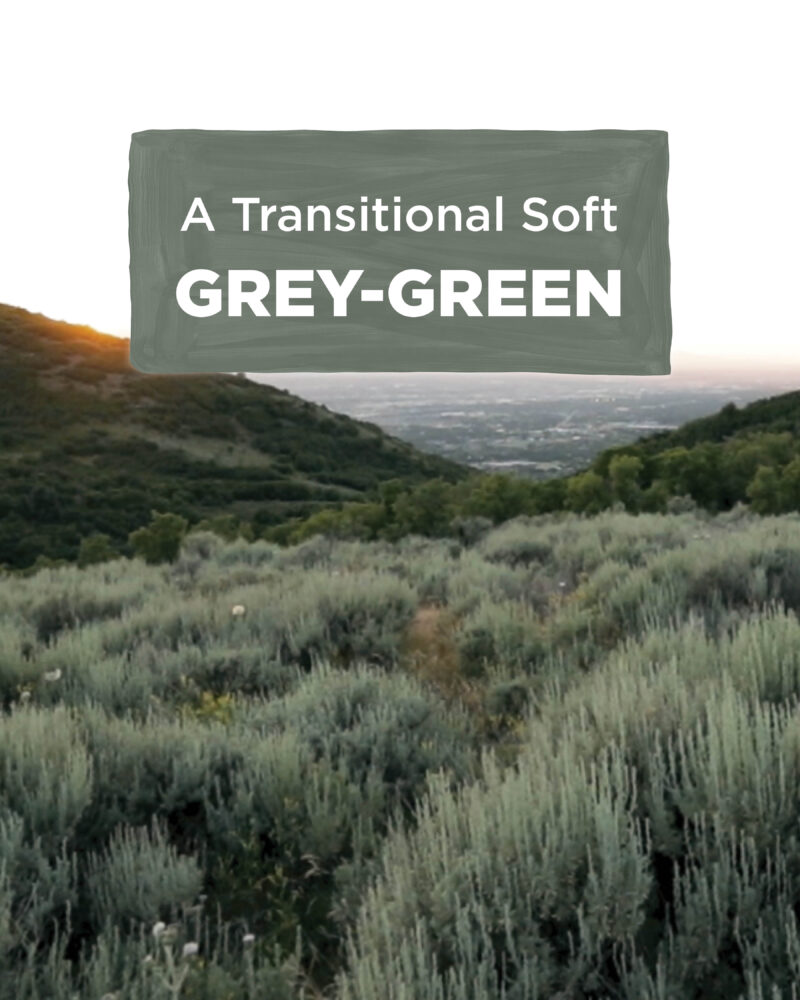 For the third consecutive year, MasterBrand proudly introduces our very own Finish of the Year!
This finish was chosen because of its ability to stimulate your senses when you enter the spaces where it is used. It's an experience – a color that presents tranquility and relaxation. Most importantly, it's meant to re-center your mood.
This soft gray-green is available in Kitchen Craft as "Aberdeen", Decora as "Retreat" and all our custom color lines as "Retreat SW 6207".
---
Find a MasterBrand kitchen and bath designer near you by visiting https://www.masterbrand.com/dealer-locator.