If you are a fan of traditional and cozy design, then you might want to consider the English Country kitchen style for your home. This design style is all about warmth, comfort, and classic charm. It's perfect for those who love to cook and entertain in a welcoming and inviting atmosphere. The mix of vintage and modern elements has brought this classic style back to the forefront of design. And we have some kitchen inspiration to help get this style into your home!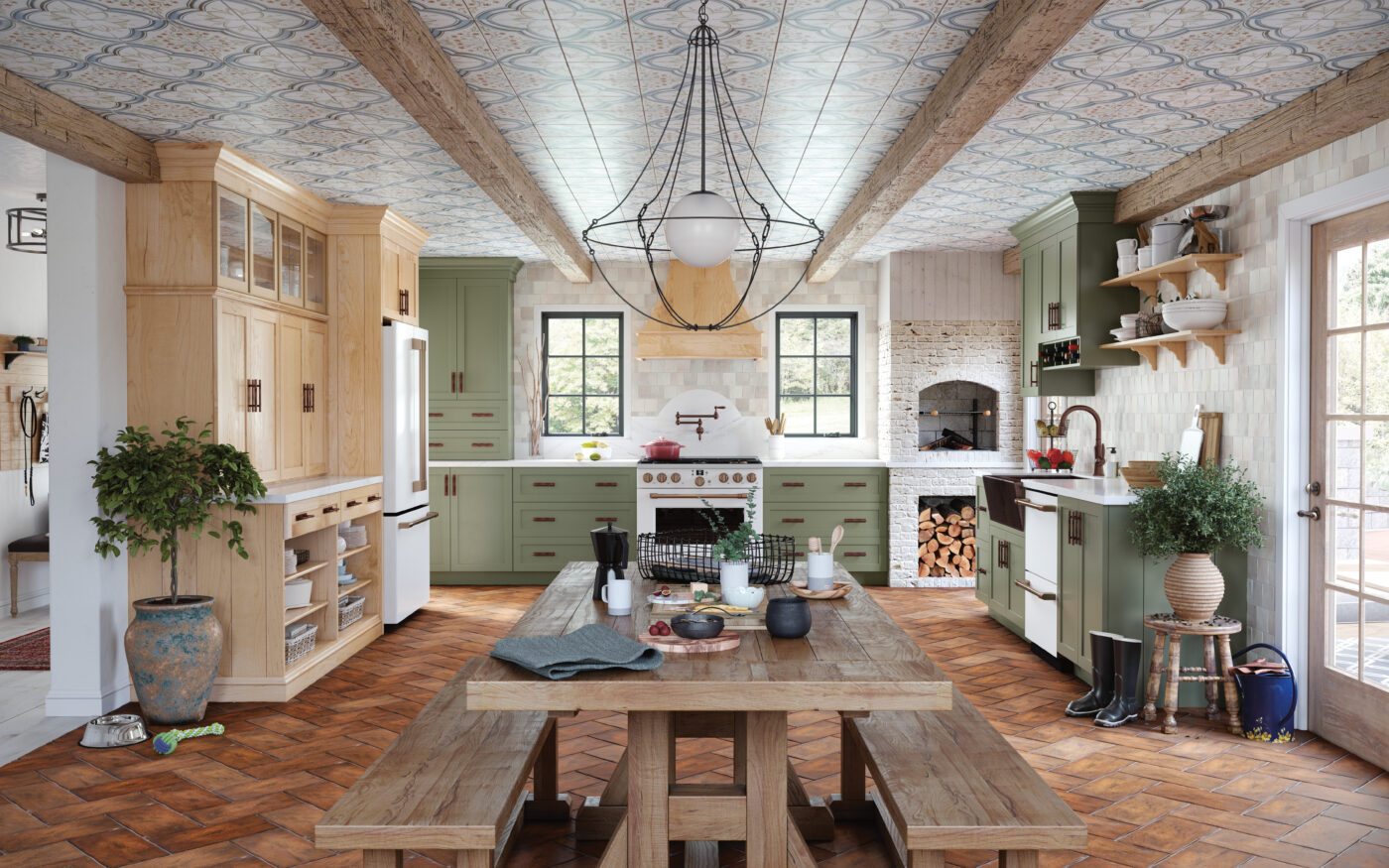 The English Country style is inspired by the rural cottages and farmhouses of England's countryside. It's a timeless design that combines rustic elements with elegant touches, creating a warm and inviting space that is both functional and beautiful. Let's take a closer look at the key features to understand what makes up an English Country kitchen.
An Inviting Kitchen Color Palette is Key
The English Country style typically uses warm and muted colors, such as beige, cream, soft greens, blues, and yellows with a mix of natural materials. The idea is to create a cozy and inviting space that feels welcoming and comforting while balancing the use of modern elements to transition the design style to the present day.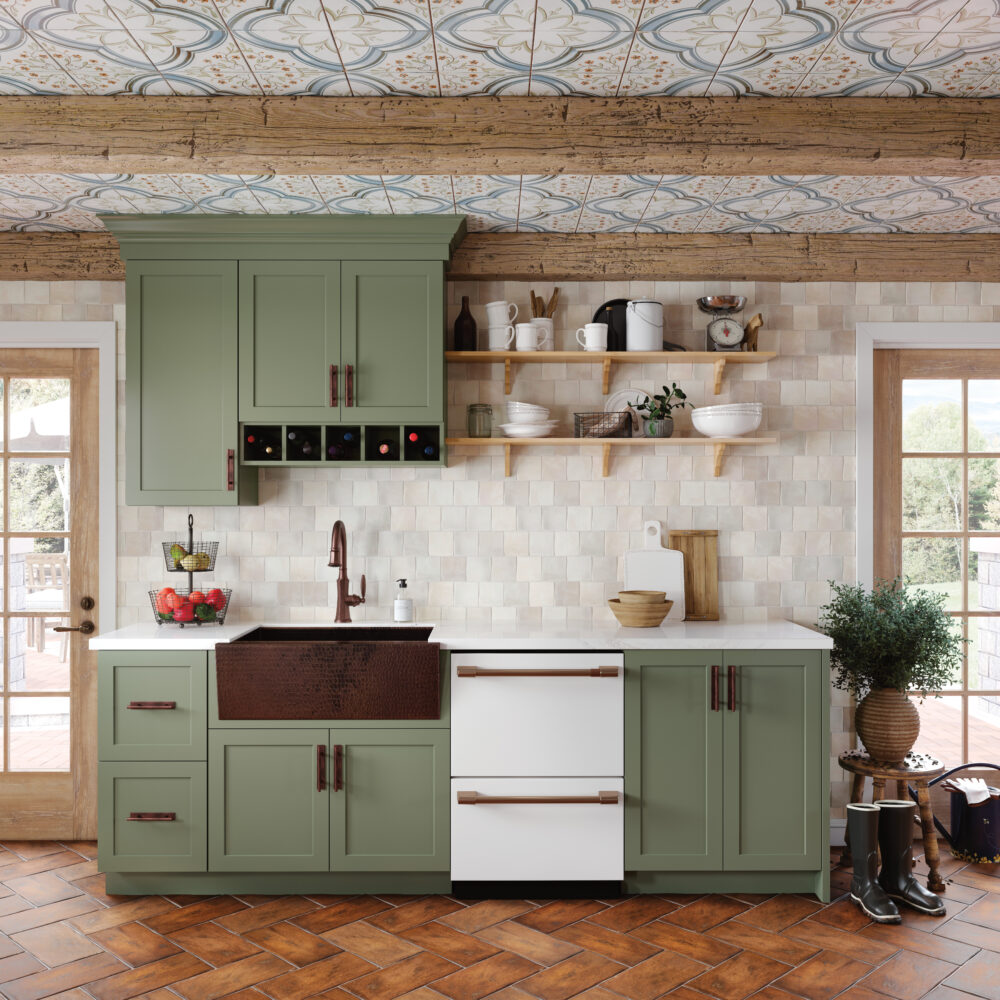 Standout Kitchen Cabinetry
The cabinetry in an English Country kitchen is usually made of wood, with a natural or painted finish. The cabinets can be adorned with decorative details, such as carved moldings, beveled edges, or raised panels, for a more traditional spin. A simple Shaker style can take a different spin on a more modern approach to this design trend. In this case, let the cabinetry finish doing the talking!
The choice of open cabinets or shelving adds to the charm. You can display your most unique bowls and mugs that correlate with the design style. The decorative hardware is also an essential element of the cabinetry. Traditional styles such as knobs, handles, or latches add to the charm and character of the design.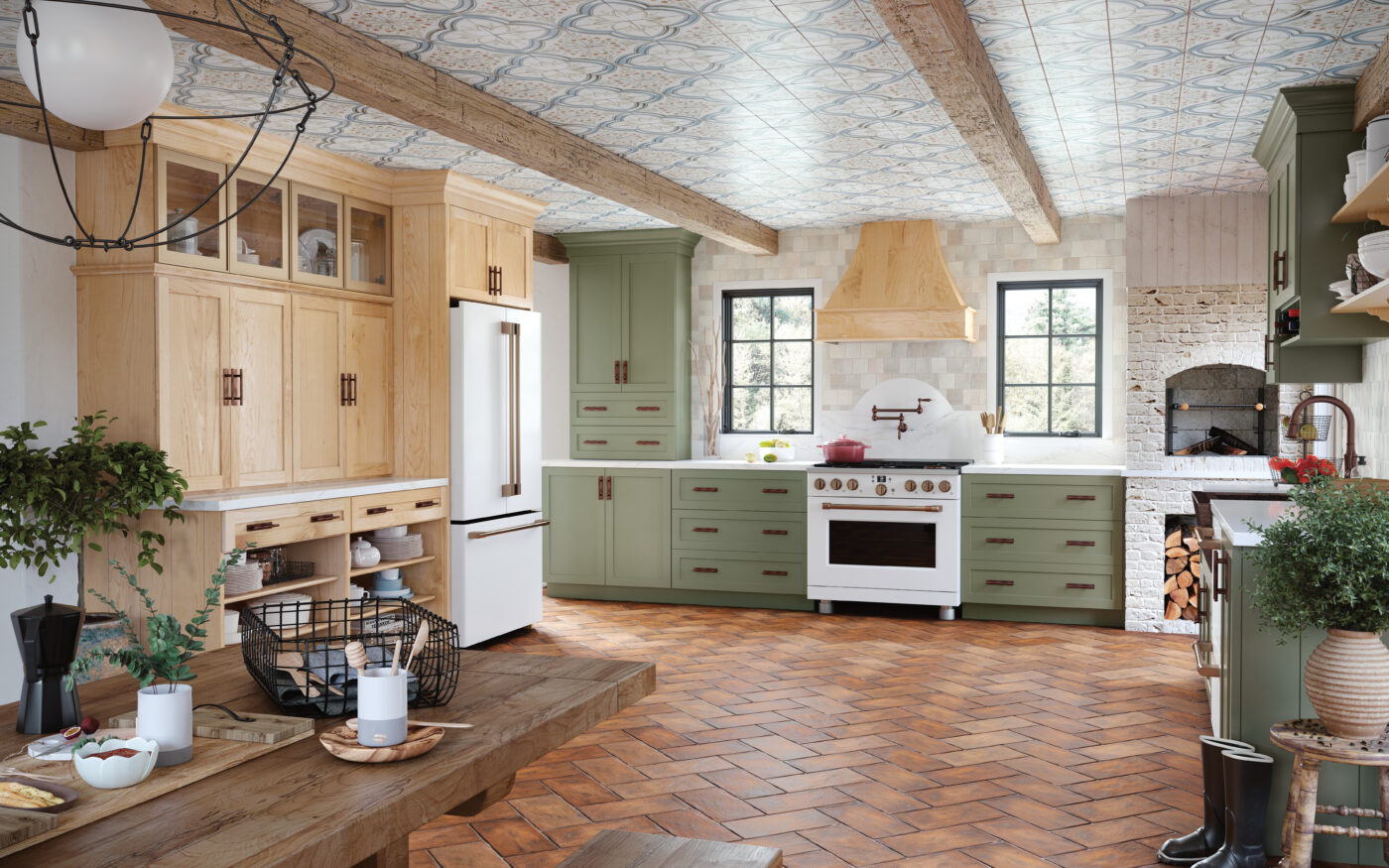 Materials and Finishes
Marble, granite, or soapstone are popular choices for the countertops in an English Country kitchen. These natural materials add to the rustic charm of the design. And their durability makes them ideal for everyday use. The backsplash can be made of tile, natural stone, or even brick, adding texture and depth to the kitchen design. This chevron brick pattern flooring adds an unexpected design element that warms the space and grabs the attention it deserves!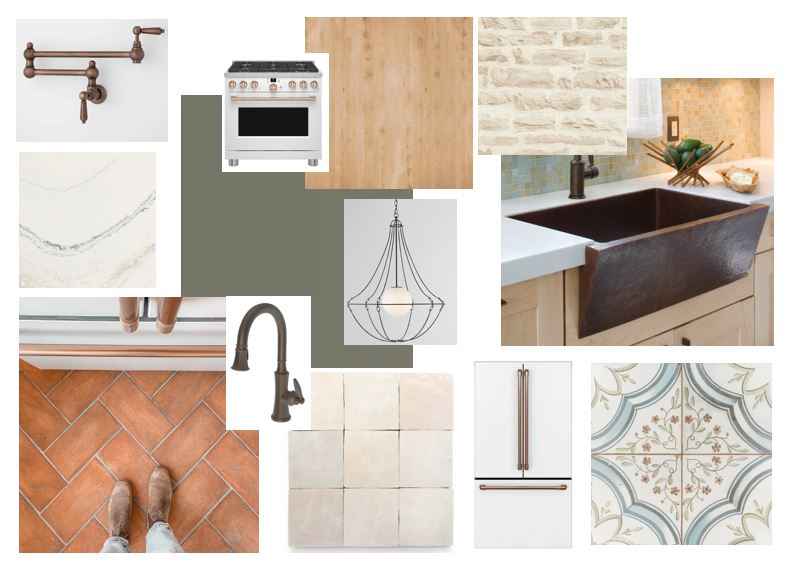 Lighting
Lighting is a critical element in an English Country kitchen. Warm and soft lighting creates a cozy and inviting atmosphere. Use chandeliers, pendant lights, or even wall sconces to add a touch of elegance and sophistication to the design.
An English Country kitchen design is all about warmth, charm, and traditional elegance. If you love a cozy and welcoming space with classic touches, then this design style might be perfect for your home. From the warm and muted color palette to the natural materials and decorative details, an English Country kitchen is a timeless and beautiful design that will never go out of style. Start your kitchen design journey today by visiting our Dealer Locator here!