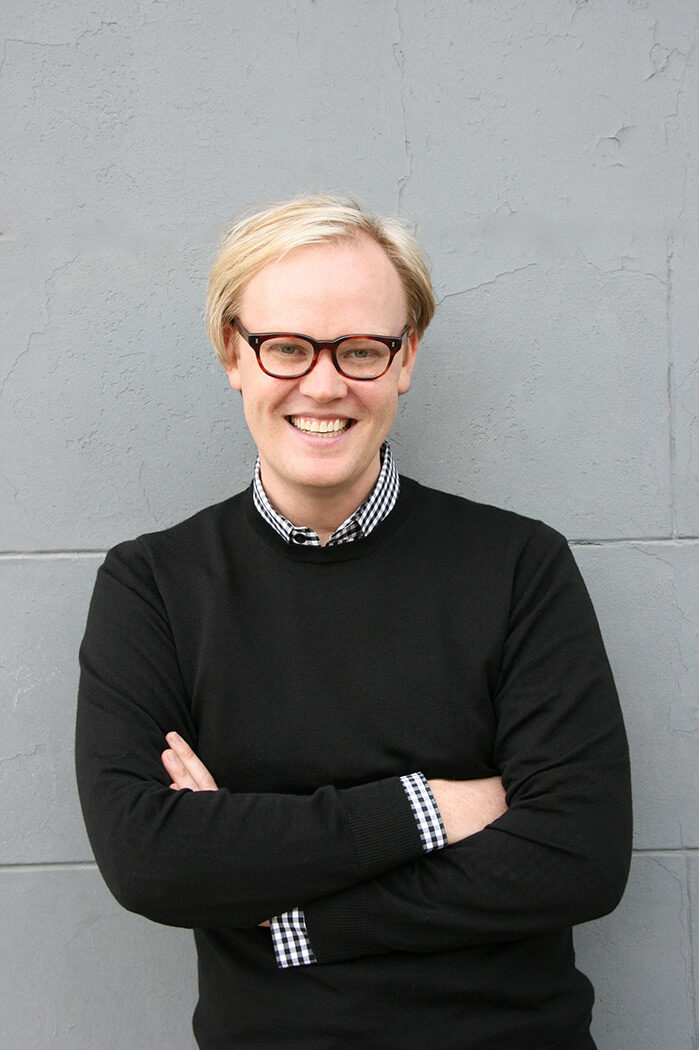 MasterBrand Cabinets proudly partnered with Interior Designer and Influencer Grant K. Gibson to create the all-black kitchen of his dreams in his newly built home in Maine. Grant chose to use one of our custom brands, Decorá, because of their high-quality finishes, unique storage offerings, and inset door styles that fit his needs.
"I was looking for two things in cabinetry – inset doors and drawers and traditional molding detailing," Grant said. "I wanted the cabinetry to be very timeless and classic and I did look at a lot of other companies before selecting MasterBrand. When I saw the samples in person, I was immediately sold."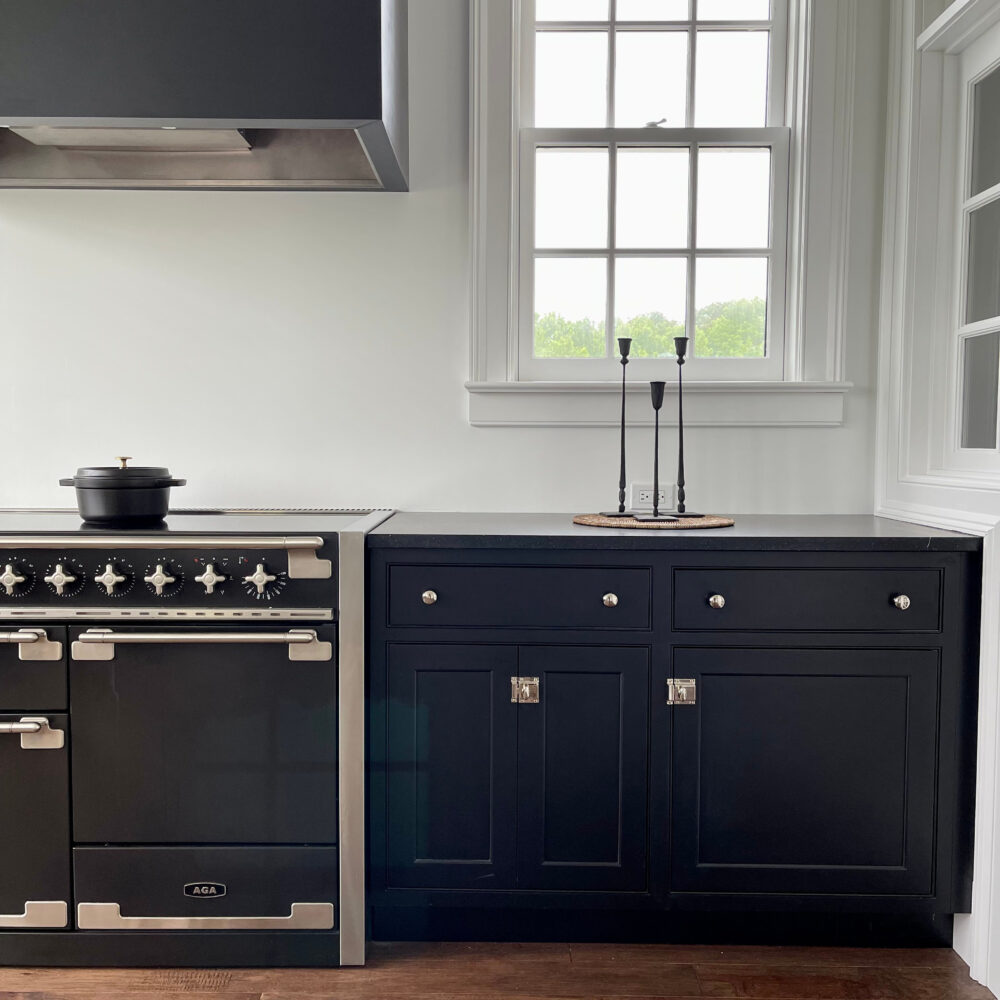 Making a Bold Choice
Planning out a dream kitchen is no easy task. Grant worked with an architect in Alabama to draft his all-black kitchen and pantry space and then trusted a Decorá Design Specialist to turn his dream into reality. He confidently chose Decorá's Jet finish, a clean, true-black cabinet color, for all of his kitchen cabinetry. Grant said that this bold choice was an easy one for him.
"I think people are surprised when they see my kitchen with black cabinets, black counters, and no upper cabinets or open shelves. I have a water view from the kitchen, and I wanted that to be the focus."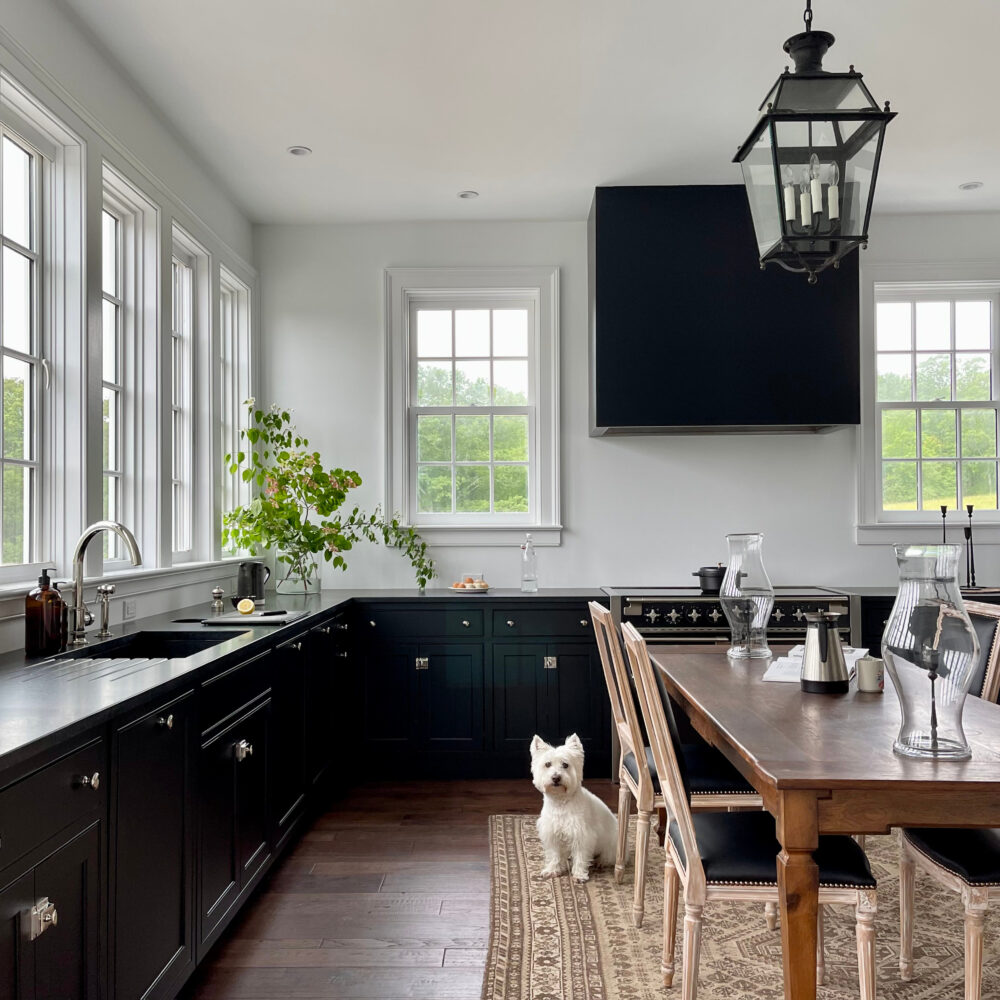 Natural Light is Key
All too often, homeowners are tempted to play it safe when choosing a cabinet finish in their kitchen. But kitchens are meant to bring life to your home and they should provoke an emotion that is meaningful to you. An all-black kitchen has the ability to hit on many different design styles – it's transitional, traditional, and modern. Depending on the door style and finish pairings, black kitchens can be absolutely stunning! Before making the leap, the key is to ensure you have enough natural light coming through to keep your space bright and open.
A Place for Everything
"I cook in my kitchen daily, so having storage where everything had a home was key," said Grant. "I wanted everything to go back into place when I wasn't using it, so basically no clutter. We have an eat-in dining table, so everything is out for everyone to see."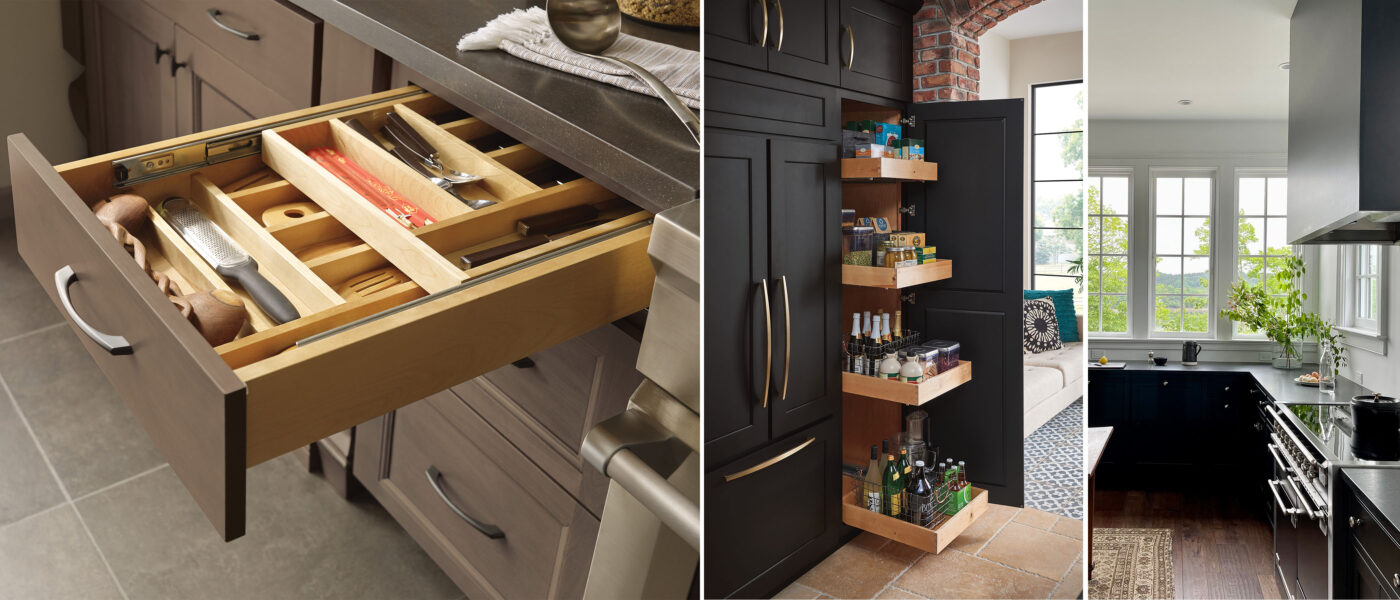 Custom Features from Decorá
If you are looking to customize certain details in your kitchen, Decorá is your brand! There are endless custom color options to choose from. Decorá also offers an abundance of storage features. And different construction details, like the inset-beaded cabinetry that is showcased in Grant's kitchen, can take your design to a new level.
Grant even designed his own custom wood hood using Decorá's existing materials.
"We wanted to design a custom hood, and MasterBrand sent pre-painted wood to match the cabinets so my contractor could build this hood on site," said Grant.
Embracing Creativity
We embrace a Designer's creativity through the design process and Grant's kitchen gave us something truly inspiring! For more inspiration, follow @grantkgibson on Instagram or swoon over his portfolio of work on his website.
And get your owner project started by locating a Decorá dealer here!